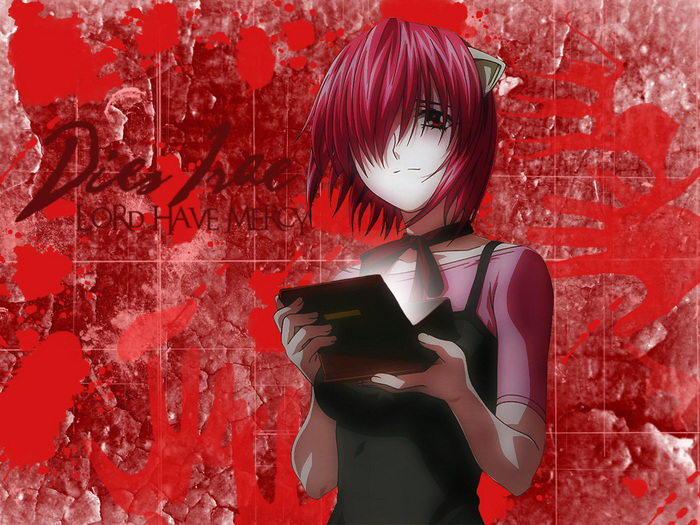 Luchshij Sbornik Francuzskoj Estradi
Luchshij Sbornik Francuzskoj Estradi
Rating: 4,6/5

4673

votes
Russkij jazyk. Sbornik zadanij. 6-7 klassy Babajceva V. Russkij jazyk. Sbornik zadanij. 8-9 klassy Derrida Zh. Prizraki Marksa Dubin B. Intellektual'nye gruppy i simvolicheskie formy Zhizhek S. Irak: istorija pro chajnik Zamaleev A. Issledovanija po russkoj filosofii SPbGU Kelli D.
Twitter: I'm Professor of Hebrew Bible and Ancient Religion in the Theology and Religion department. I served as Head of the Department from 2013 to 2016.
I studied Theology at the University of Oxford, where I also completed my doctorate. Ibm usb serial parallel adapter 22p9036. I spent a further three years teaching and researching in Oxford, first as a Junior Research Fellow and then as the Career Development Fellow in the Faculty of Theology, before joining Exeter's Department of Theology and Religion in 2005. I was appointed to a personal chair in 2011. Alongside my research and teaching, I also undertake various media activities, including writing and presenting the BBC TV documentary series Bible's Buried Secrets, which has recently been re-aired on Netflix US.
My research is primarily focused on ancient Israelite and Judahite religions, and portrayals of the religious past in the Hebrew Bible. More specifically, I'm interested in biblical traditions and religious practices most at odds with Western cultural preferences. My first book explored the misrepresentation of the religious past in the Hebrew Bible: King Manasseh and Child Sacrifice: Biblical Distortions of Historical Realities (de Gruyter, 2004). In Land of Our Fathers: The Roles of Ancestor Veneration in Biblical Land Claims (T&T Clark, 2010), I furthered my somewhat morbid interests by examining the relationship between the veneration of the dead and territorial claims in the Hebrew Bible.
In my most recent monograph, I explore the social and religious impacts of the human corpse upon the living, called The Social Life of the Corpse - Within and Without the Bible (forthcoming). My interest in the materiality of bodies has led to my current project - a new book about ancient constructs of God's body. God: An Anatomy will be published by Picador in the UK and Knopf in the US. I've also edited a volume on ancient Israelite and Judahite religions (with John Barton, University of Oxford) called Religious Diversity in Ancient Israel and Judah (T&T Clark, 2010) and another on environmental readings of biblical texts, called Ecological Hermeneutics (with Exeter colleagues David Horrell, Cherryl Hunt and Chris Southgate; T&T Clark, 2010). I am pleased to be working with Bloomsbury as editor of the new Hebrew Bible in Social Perspective series; I also work closely with Oxford University Press as co-editor of a series of books focusing on biblical characters, called Biblical Refigurations. Alongside my expertise in ancient Israelite and Judahite religions, my research interests include social and religious responses to the dead; materiality and religion; ancient constructs of the body; kingship in ancient southwest Asia; history and ideology in the Hebrew Bible; methods of historical reconstruction; constructs of 'popular' and 'official' religion; and 'secular' approaches to teaching and learning in biblical studies. I supervise a number of doctoral students working on a wide range of topics pertaining to the Hebrew Bible/early Judaisms and the religions of ancient southwest Asia.
I teach a range of undergraduate and postgraduate modules, focusing on the Hebrew BIble, ancient religion, the role and place of the BIble in the modern West, and religious constructs of the body in ancient and contemporary societies. Research supervision I supervise a number of doctoral students. External impact and engagement Alongside my media work, I also undertake a number of public speaking events.
In the UK, these have included contributions to the London Thinks series, run by the Conway Hall Ethical Society, lectures at Jewish synagogue communities, Christian cross-denominational societies, and atheist organisations. As a patron of Humanists UK, I have lectured on the roles of the BIble, religion, and atheism in ancient and contemporary societies at a number of Humanist conventions and conferences. Contribution to discipline Grants awarded • £45,572, Leverhulme Trust Research Fellowship, 2016-17 • £45,560, AHRC Early Career Fellowship, 2011. • £7,110, British Academy, 2007-2009. • 'Uses of the Bible in Environmental Ethics', with David Horrell. £196,333 + c.

£45,000 PhD studentship, AHRC, 2006-2009. Editorial positions • Biblical Refigurations series, OUP • Biblical Interpretation journal, Brill (2010-13) • Library of Hebrew Bible/OT Studies series, Bloomsbury • Hebrew Bible in Social Perspective series, Bloomsbury • Special issue of Hebrew BIble and Ancient Israel journal (co-edited with Martti Nissinen) Academic society positions • Secretary of the Society for Old Testament Study, 2010-12 Media • Three-part about the Bible and archaeology, called, broadcast in the UK on BBC 2 in March 2011 • 'Talking head' contributions to various television documentaries.